Industrial and commercial plumbing
Mecanergie is a plumbing specialist in the Montreal region with professional sector expertise thanks to its knowledge of commercial and industrial plumbing installation requirements and standards. Quality work and a personalized follow-up are the ingredients for successful commercial and industrial projects.
Commercial plumbing
Have a problem with your boiler? Or maybe it's your water pressure regulator, or the heating? Experiencing a Leak? Our priorities are your professional activities and making sure that the plumbing in your workspace is working flawlessly. Mecanergie has the solutions to your problems and will fix your commercial plumbing quickly and effectively, with results that last. We take care of installations, but also equipment maintenance to guarantee its effectiveness and ensure optimal lifespan.
Our technicians master expertise to solve small or big commercial plumbing needs. We offer services of inspection, installation, repairs and maintenance for :
General plumbing systems
Furnace, boiler or other heating systems
Commercial piping
Water softeners
Drains and sewers
Leak repairs
Thawing of frozen pipes or systems
And many other commercial plumbing needs and problems
We act with the same level of professionalism for your emergency plumbing work, offering you everyday support. Your only concern should be your business activities—not technical problems. Are you an expert in your field? We are when it comes to commercial plumbing!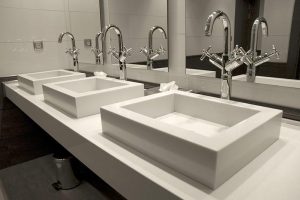 Industrial plumbing
Mecanergie is dedicated to providing the best solutions when it comes to installing industrial plumbing. Our specialists determine the technique that is best suited to your specific needs, as well as the highest quality standards. Whether it's a new project or renovations, industrial plumbing is an art we perfectly master at Mecanergie. Many manufacturers have trusted us with the keys to their project; we deliver equipment that meets your expectations, as well as your clients', in every possible way.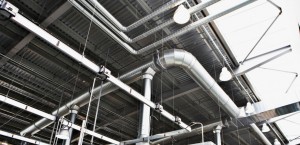 No matter what industry you're in, Mecanergie will help fulfill your needs as soon as possible. So you can save your energy for something other than plumbing!